Product Details
Farmland® Tarp Plus is a 0.60mm smooth, versatile, and 100% polypropylene fabric with PP coating tarpaulin material. Our Farmland® range unique construction making it ideal for truck curtains, truck tarps, and boat covers applications. Farmland® Tarp Plus provides an PVC-free alternative that has the same functions like water proof, FR, UV-protection, cold resistant, and mildew-resistance. In addition, it is also 40% lighter than traditional PVC which allows for easier transportation and installation. Available in width up to 3.2m.
Truck Tarp Plus
Serial No.: K60

Durable and eco friendly tarpaulin material.
Used for truck tarps, boat covers, membrane.
Use tarpaulin fabric with the high density, perfect durability and special resistance to folding, UV resistance and temperature range.
For covering products in trucks and trailers of passenger cars use light weight tarpaulin fabrics with one-sided lacquered.

Thickness: 0.60M

Width: up to 3.2MM

Scrim: 1000Dx1000D/23x23
PP Woven Tarpaulin

Brand Name

Farmland® Tarpaulin Plus

Farmland® Tarpaulin Supreme

Serial No.

K60

K85

Thickness

0.60MM

0.85MM

Base Fabric

1000D*1000D/23*23

Weave

Woven

Tensile Strength (DIN53354)

1481N/1091N

Tear Resistance (DIN53363)

286N/293N

Peel Strength (DIN53357)

71N

Material

100% PP Fabric + PP Yarn

Width

3.2M

Features

Water proof, FR, UV-protection, Cold resistant, Mildew-resistance

Certificate

REACH, ROHS, Halogen-Free
FAQ
How do I know which size of PP woven fabric to choose?
Just provide us a common PVC or PE fabric currently in use, our team will get back to you with a suitable specification of PP based woven fabric ASAP.
Otherwise, just a rule of thumbs, our PP fabric is MAX 40% lighter than PVC, so say you are using 610GSM PVC, our equivalent PP fabric will be around 400GSM.
What is your lead time?
Depending on order quantity and currently stocked inventory, can vary from 5 days up to 30 days.
Equipment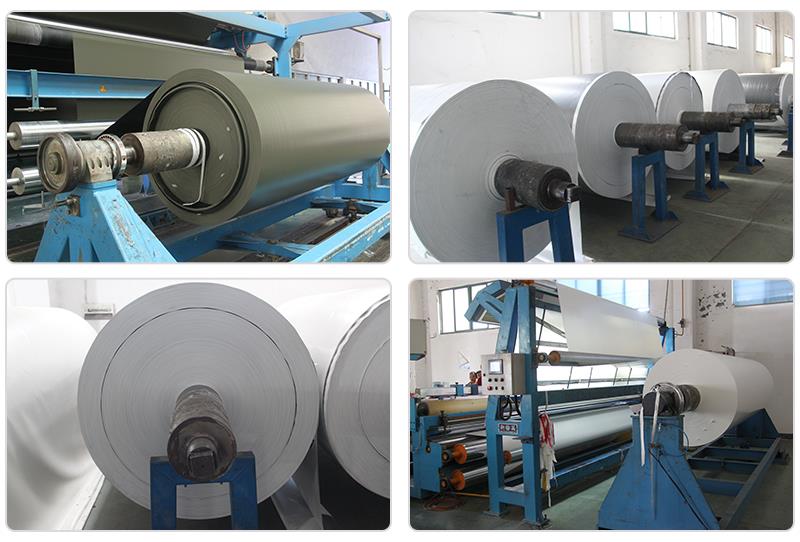 Warehouse